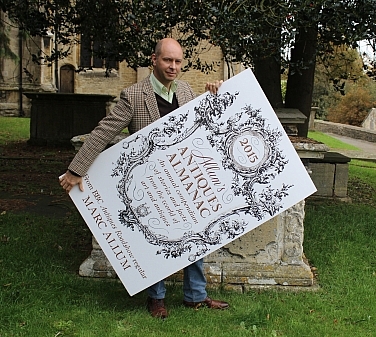 BBC Antiques Roadshow expert and author, Marc Allum, in Whyte Books,  Friday March 27th, 7.30 pm.   Marc will be sharing his experiences of many years in the antiques business. Bring along a favourite object!
Tickets €4, redeemable against purchase of one of Marc's books.
Wine and nibbles!
---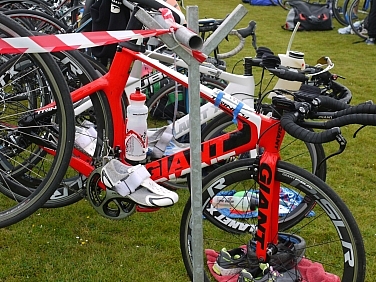 Coming up on Saturday 7 March is the first local race of the Triathlon Season.  Hosted by the Schull Tri Club the Fastnet Duathlon will take place on the roads of the Mizen.  Athletes from all over the country will be in the village for this sprint distance cycle and run.   If you are in the area please take care on the roads from 11 onwards.  We welcome the athletes and hope that the day will be fine and that they all have a great race.
---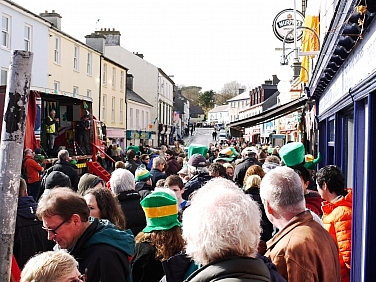 Plans are underway for the St Patrick's Day parade in Schull. Several floats are already committed to joining the fun and competition will be fierce for the €100 best float prize. There will also be prizes for spectators so dress up – the theme is The Wild Atlantic Way, and don't forget the free face painting in the Parish hall from 12.30. This will all be followed by a Social in the Parish Hall from 3pm. Contact Gene Griffin (086 339 5373) if your group wants to join the parade or if you can help marshaling.
---
Schull Le Guilvinec Twinning Group are hosting a visit to our twin town of Le Guilvinec in May 2015. Numbers are limited so if you are interested in joining us for the trip please contact a member of the twinning committee of Linda Morgan, Jim Carrig, Frank Fleming or Mary O Driscoll Murphy who will be happy to update you on the proposed visit.
Le Guilvinec is also interested in student exchange and a partnership with a local school where the children can communicate and learn the language. If anyone out there is interested let us know and we will be happy to put you in touch with the people involved. We hope that these relationships will be developed as both towns are tourist towns with huge interest in the sea and sea related activities and we would hope that it would increase visitor numbers to both regions.
---