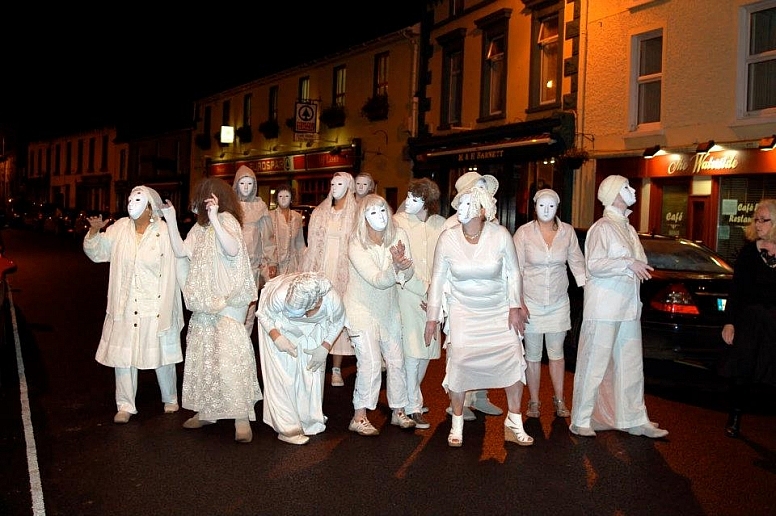 You never quite know what to expect – will there be ghouls peering down at you from abandoned rooms? Will ghostly figures drift down the Main Street? What to do, what to fear, what to prepare yourself for… Hallowe'en in Schull is always worth being around for.
During the day, Whyte Books will be having 'scary' readings
11.00 Stories for little ones
12.00 Stories for those over 6
Drop off your carved pumpkins for judging at the Black Sheep Alley before 5.30 – the pumpkins will be on display all evening.
As the day darkens….The village will come alive….or will it be slowing dying! Keep an eye out for the Banshee, for the Town Crier, the shocked one…..they are all there or are they not???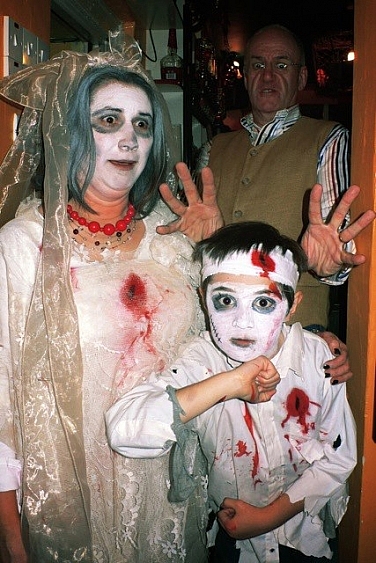 At the top of the village there will be a Haunted House, nothing can prepare you for this abandoned house.
In Whyte Books there will be a 'Dying Room' (who is dying to get into the next realm?)
At the other end of the village, a 'Returned School Room' – all your school day nightmares realised…..
A session of 'embodied musicians' will screech at you from Vincent Bourke's Gallery…..
Check out the display of pumpkins at the Black Sheep.
Watch as members of Schull Drama Group add to the atmosphere…..
Again in Whyte Books there will be a frightful reading for grown-ups (sometime around 7.15!)
If you feel like dancing the Black Sheep will be having a Disco!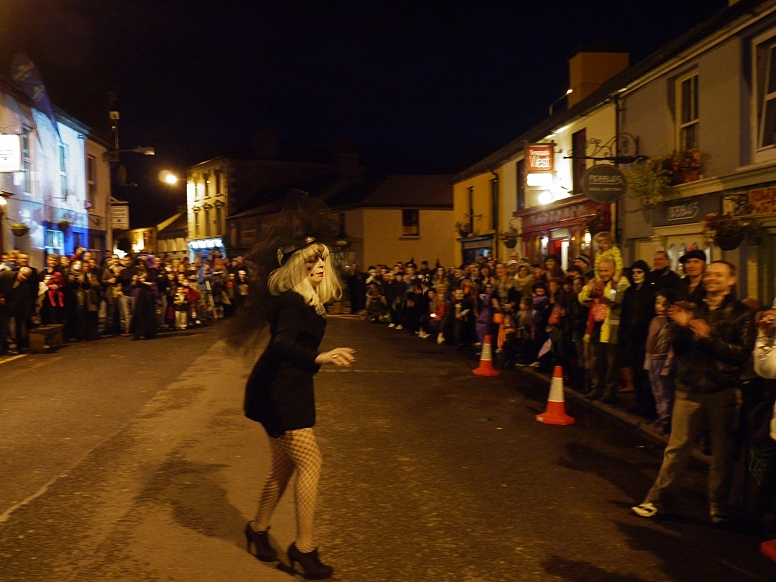 After all the fun on the street drop into the Corner House for their "Día de los Muertos" – the pub will be transformed into the land of the dead, show off your most elegant bag of bones, and listen to Two Storey Caravan (between 8-9pm) Bring your voice for an open mike session led by the phantom of the keyboards Maurice Seezer.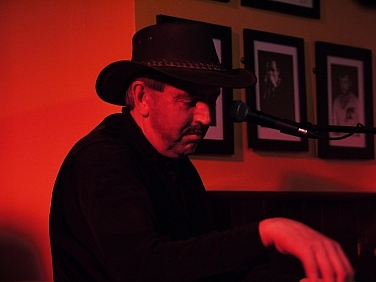 .
.