The Harvest Moon Music Festival is all about great music! Staying true to its core, this year's line-up promises a wonderful weekend of fabulous music, with new comers, established performers and some of our own West Cork favourites.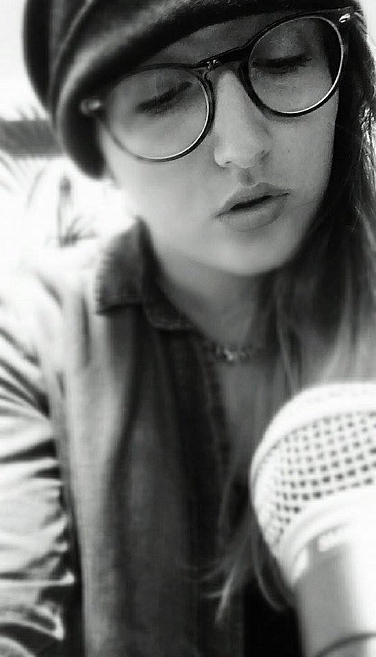 The Festival opens with a performance of the incredible local singer/songwriter; Anna Leah Pearl (Hackett's Friday 5th 5-7pm) and rocks on through the weekend with music in the "Harvest Venues" – O'Regan's, The Corner House, The Black Sheep, Casa Diego and Grove House.  Holding dear to the premise of being a festival for everyone, there is music to suit every taste; contemporary folk, trad, rock, acoustic Latin, folk, blues, salsa, disco, gypsy swing to name but a few and not to mention a very cool bunch of DJs spinning funk, disco, soul, deep house and dance through-out the weekend.

A decidedly tasty bonus to this year's festival are the two superb food events being organised in collaboration with the Taste of West Cork Food Festival at Grove House on the Colla Road. Friday Evening plays host to a 'tasting and music' event with music by the super talented duo Colin Vearncombe and Maurice Seezer. This is the only ticketed event, for bookings call 028-28067.
Saturday afternoon boasts an outdoor event for the whole family with Dublin-based band, Saint John the Gambler, providing some gypsy swing style of refreshment against the backdrop of a mini food market where local producers will be offering yummy things to eat and buy.
The Harvest Moon Festival is very proud of their policy of free and open admission to all music acts through-out the weekend!
For more information on this year's line-up and other events, please see the festival website on www.harvestmoonmusicfestival.com
Follow on Facebook at www.facebook.com/harvestmoonfestival
For all other enquiries, call 085 218 0484 or 086 059 3248
Fabulous Friday 5th September
| | | |
| --- | --- | --- |
| 5.30-7pm | Anna Leah Pearl | Hackett's Bar, Main St. |
| 7.30-9pm | Stuart Wilde | Hackett's Bar, Main St. |
| 9.30 – close | Colm Motherway and Bob Jackson (DJ Set) | O'Regan's Pub, Pier Rd. |
| 7-9pm | Colin McLean Latin Trio | Casa Diego Tapas Restaurant, Main St. |
| 7pm | Black & Seezer as part of A Taste of West Cork. Tickets €35 – Booking Essential – 028 28067 | Grove House, Colla Rd. |
| 9.30pm – close | Salsa Night | The Corner House, Main St. |
| 9.30pm – close | Seán Kelleher and Band | Hackett's Bar, Main St. |
| 10-11pm | Speedklunge | The Black Sheep Bar, Main St. |
| 11.30-12.30pm | Liminals | The Black Sheep Bar, Main St. |
Super Saturday 6th September
| | | |
| --- | --- | --- |
| 2-3pm | Lorcan MacMuiris & Eileen Healy | Main St. (outdoor event, weather permitting) |
| 4-7pm | Saint John the Gambler | Grove House, Colla Rd. |
| 6-8pm | Rufus Coates & The Blackened Trees | Hackett's Bar, Main St. |
| 7.30-9:30 pm | The Ceili Allstars | Casa Diego Tapas Restaurant, Main St. |
| 9.30pm – close | DJ Gibbsy | The Black Sheep Bar, Main St. |
| 9.30pm – close | Preachers Son | The Corner House, Main St. |
| 10.30pm – close | Saxy Lady Boys | O'Regan's Pub, Pier Rd. |
| 10pm – close | The Melted Lady (DJ) | Hackett's Bar, Main St. |