The village has celebrated May Bank holiday with fine weather and now begins the run down to the summer season, plenty of events taking place.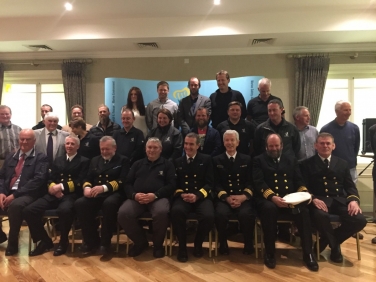 Congratulations to everyone involved in the transition of our own Community Inshore Rescue unit into the Irish Coastguard. We can all rest easy knowing that this dedicate group of men and women are looking out for us and are there if we need them.
---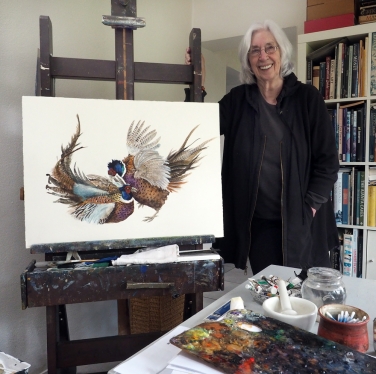 The Blue House Gallery in Schull continues its season with two very different but complementary exhibitions by painters Birgitta Saflund (celebrating the 80th birthday of this remarkable local watercolourist) and Tom Weld. They will be joined by sculptors Fiona Coffey from Wicklow and Carrigaline-based Mick Wilkins. Show runs from 12th-24th May. The gallery will be participating in the Fastnet Film Festival, holding a group show ~ Islands. They will also be showing island-themed films in their upstairs gallery.
---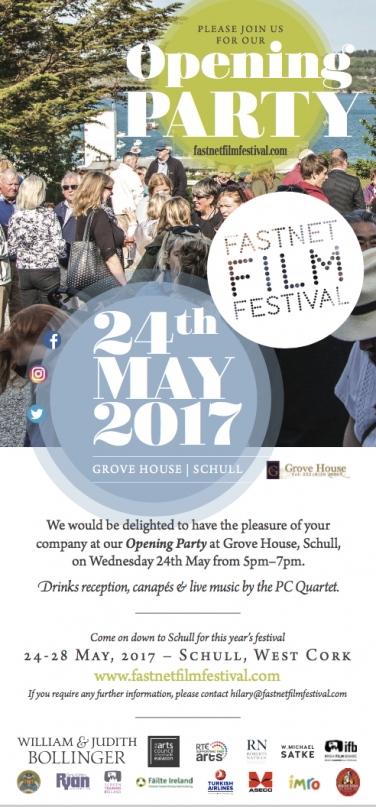 The Opening Party of the 9th Annual Fastnet Film Festival is on Wednesday 24th May ~ the start of a jam-packed few days of film, seminars, workshops and lots of film makers. The programme is expected to be available shortly but the website has all the details of the events planned for this year's festival. The village will play host to visitors from all aspects of the film world, many of whom will need accommodation. Get in touch with the Box Office if you can help, there are innumerable jobs large and small that need doing or indeed if you have a spare room or two!
---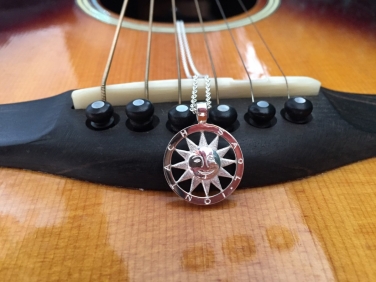 Enibas is launching a fundraising project for Brú Columbanus. Inspired by Colin Vearncombe 's treasured sun pendant, the numbered limited edition piece, designed by Sabine in collaboration with Camilla and the boys, will be made both in silver and gold. Funds raised will benefit the home-from-home accommodation for families of seriously ill patients in Cork hospitals. If you would like a specific number you'll need to contact enibas through their website or call into the shop to see if it is still available. Orders will be shipped after the official launch date on May 27th.   This is a very worthy cause and one which benefits many of us in this area. Well Done Sabine & Len.
---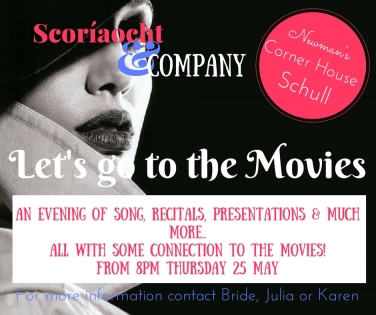 Scríoarcht & Company ~A fun evening of song, recitals, presentations, games and maybe more all around the theme ~ Let's go to the Movies.  Come along, join in if you want, or just sit back and enjoy the eclectic mix of performance but some very talented local people.  Corner House, Newman's 8pm Thursday 25th May.
---
Local artist Hermann Brunner is opening a small studio~gallery on the Main Street. Selling original artwork, prints, cards, posters and local souvenirs. The Galley opens from late May through the summer season. Samples of his watercolour works and oil paintings can be seen on his website. www.hermannbrunnerart.com.
---
The Schull Rowing Club are holding a fundraising Table Quiz in the Bunratty (8pm) 19th May. The usual rules apply and the usual fun will be had. Please support in any way you can.
---
Get more out of your walking
Walking with poles  is growing in popularity due to its many benefits for fitness and mobility. These include increased heart rate, using more muscles thereby burning more calories, along with better posture ~ reducing strain on the back, neck and shoulder, whilst also reducing impact on hips and knees. We are delighted here in Schull and West Cork to be rolling out workshops, programmes and classes on Nordic Walking, along with the use of Activator poles -~ fantastic tools for compromised mobility and balance.  Remedial exercise classes using the Activator poles, run by community physiotherapist Suzie Keogh, are already a huge success, whilst local fitness and adventure activity provider, and facilitator with the Cork Sports Partnership, Deirdre Ní Challanáin,  is starting a series of programmes on Nordic Walking on Monday evenings and Wednesday mornings.  For further information or to book a place on our upcoming programmes please contact Deirdre 086 2404709 or Suzie 087 2335292.
---
There is plenty of music to suit every taste in Hackett's this month, some old favourites and some new comers to this iconic local pub. Check out the calendar for full details.
---
Many of the members of the West Cork Choral Singers are Schull based, it is so exciting to hear that they have been invited to perform in New York.  "Our director Diana Llewellyn and the choir have been invited to participate in a performance of The Music of Sir Karl Jenkins on the DCINY Concert Series in New York City. This performance will take place in Isaac Stern Auditorium at Carnegie Hall on Monday, January 15, 2018 – Martin Luther King Jr. Day – and will feature the World Premiere of a new large work by Sir Karl Jenkins. As a choir we will join with other choristers from around the world to form the Distinguished Concerts Singers International, a choir of distinction.  Sir Karl Jenkins will be present as composer-in-residence with DCINY's Artistic Director and Principal Conductor Jonathan Griffith as conductor of the performance and clinician for the residency.   As singers we will spend 5 days and 4 nights in New York City in preparation for our concert of which approximately 9-10 hours will be in rehearsals over the 5 day residency.
Dr. Jonathan Griffith, Artistic Director and Principal Conductor for DCINY states:  "The West Cork Choral Singers received this invitation because of the quality and high level of musicianship demonstrated by the singers as well as the exceptional quality of their audition recording. It is quite an honour just to be invited to perform in New York.  These wonderful musicians not only represent a high quality of music and education, but they also become ambassadors for the entire community.  This is an event of extreme pride for everybody and deserving of the community's recognition and support."